A cat missing a leg, which was injured in a cat fight on an army base, was treated and found a warm home
The impotence of the country's authorities in everything that is connected with taking responsibility for the unchecked multiplication of street cats almost took another victim. This time it was two soldier girls who saved the three legged cat after it was injured in a cat fight.
The life of hardships of Tario the cat, who it seems was born with three legs on an army base in Tzrifin, was almost ended in a tragedy three weeks ago. After it was attacked by other cats, it ran in the direction of the soldier girl Hila Muscho, who is serving in the communications unit at the Tzrifin base. Muscho could not remain apathetic to the difficult situation of the injured cat, which was vomiting frequently, and together with her friend on the base, Natalia Chan, brought him for veterinary care to the Society for Prevention of Cruelty to Animals in Israel.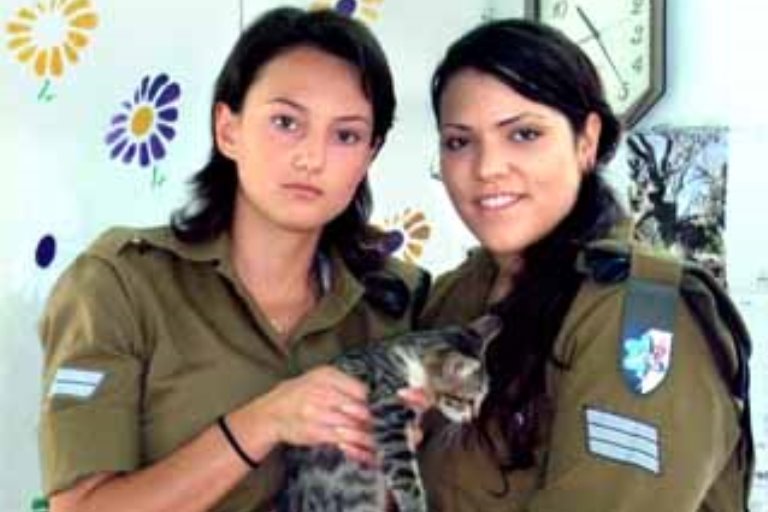 Dr. Lana Elgrabali, the Society's veterinarian, says that the cat is lacking one leg because of a hereditary deformity. "He came to us suffering from open wounds and from skin diseases, and was treated with antibiotics and creams. In addition to this he was suffering from diarrhea, and therefore he received relevant treatment and a medically formulated diet".
During the week that Tario was treated and healed in the Society's clinic he showed himself to be a wonderful cat, which liked his comfort and was especially sociable. To our great joy cute Tario was adopted last week by Yaara Shtener and Inbal Raveh and after castration he arrived at his new home.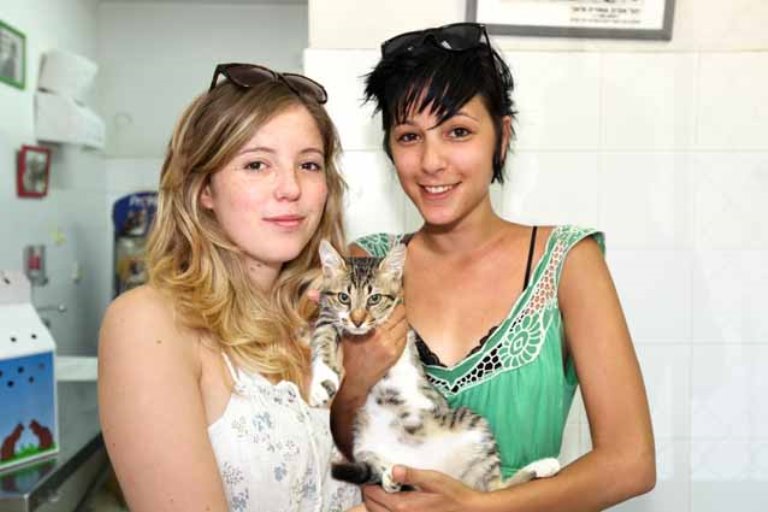 The sad state of homeless cats in Israel is a result of the policy of not taking responsibility for care of animals in our environment. Without an organized activity plan to lessen the increase of street cats by increasing the funding for the matter, and without the willingness of the local municipalities and the IDF, the cats will continue to live miserable lives accompanied by pain and suffering. The good hearts of people who chance upon the appalling results of the problem cannot solve it from its source, but only can lessen the pain.