Dog and newborn puppies abandoned on street finds adoptive home
In the ugly and cruel display of puppy abandonment and separation of puppies from their mother at too early an age that we encounter every day, heartless owners frequently abandon the mother who recently gave birth to the puppies. Four months ago, we received a perfect two-year-old mixed breed bitch that was abandoned on the street along with her four puppies that were only several days old. A passerby who spotted the mother with the four puppies in the area contacted the SPCA and a rescue car rushed over there to collect them.
After a veterinarian examination found that all five dogs were healthy, they were transferred to a quiet facility and even given names: the mother – Daisy and the four puppies – Toffee, Lainey, Kate and William.
Daisy, who revealed herself to be a charming dog and devoted mother, raised her puppies for two months. She was then transferred to the department for dogs being placed for adoption. To our delight, Daily quickly found a warm, loving home with the Rosen family from Rishon le Zion, who was searching for an adult, gentle and trained dog.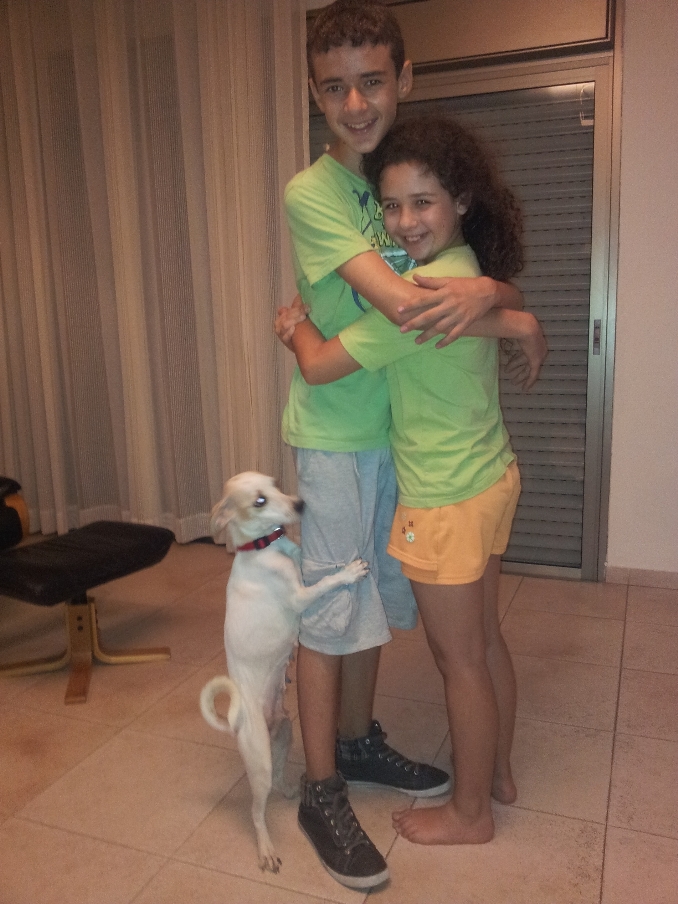 The four puppies were forced to wait several more weeks until they were sufficiently large and strong to receive vaccinations and to undergo spaying and neutering. During this period, they were showered with pampering and love by the employees. Over the past two weeks, all of the puppies were adopted, and the royal couple Kate and William were adopted together by the same owners.
The abandonment of Daisy and the four puppies ended well but many puppies, as well as many adult dogs and cats, that are thrown into the streets are not so lucky. If you encounter an abandoned animal, please do not ignore it but contact us at *4553.