SPCA activists on public relations campaign – Contributing to charity instead of slaughtering chickens
As in previous years, the Society for the Prevention of Cruelty to Animals in Israel has set out on its campaign to raise public awareness of the option of exchanging the custom of slaughtering chickens by way of making atonement before Yom Kippur with donating to charity.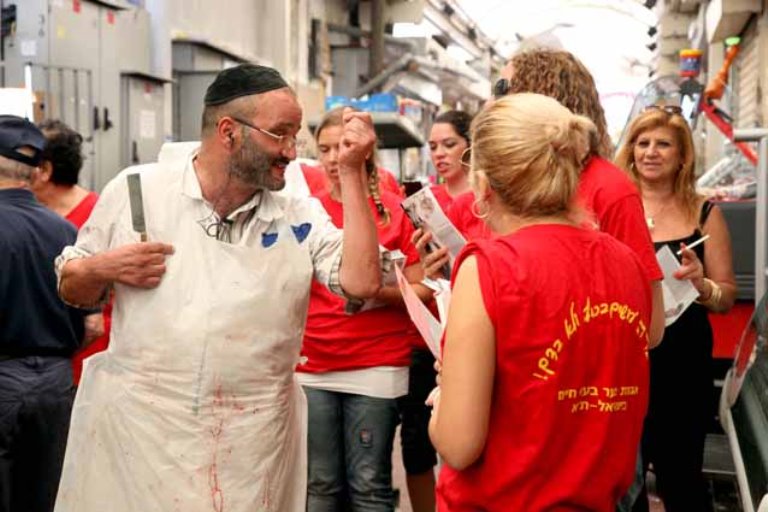 Today, activists from the Society went to the Carmel and HaTikva Markets in Tel Aviv, spoke to the passers-by, enlightened them as to the extent of suffering which the chickens undergo until the moment of slaughter, explained about the option of exchanging the Kapparot custom with the giving of charity and distributed leaflets on the subject.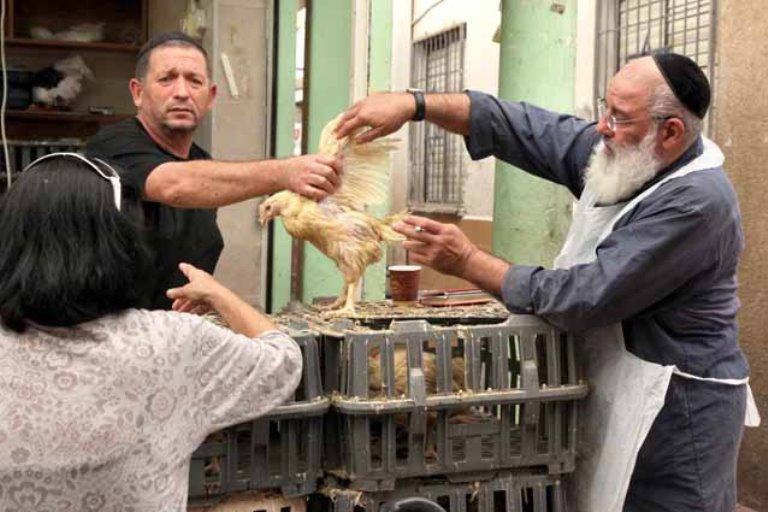 We wish to thank all the volunteers who came to support this worthwhile cause and wish everyone 'Gamar Hatima Tova – May You be Inscribed in the Book of Life'.