A moving letter from one of the staff members of the SPCA, telling the story of a bitch who was rescued from the flames and who found a new home
About three months ago a small, one-month-old puppy was brought to the Society by the Israeli Police who had rescued her from a burning building in Tel Aviv. Our adoption counselor, Reut Stoller, fell in love with her at first sight and decided to take responsibility for her until she gained strength and was ready for adoption. In a moving letter, Reut tells the story of Zippo, who was reaching the end of the first chapter in her life and starting a new chapter in a warm and loving home.
My little one,
Three months ago I received a message from the SPCA offices with the headline "Bitch rescued from the Blaze", to which was attached a photo of a tiny, speckled puppy with wrinkles allover her body. When I got to work, I received more details: You had been brought to the Society by the Police who reported that you were rescued from a burning house. You were so small, less than one month old, and needed round-the-clock care because you couldn't eat by yourself.
When I came closer to see you, I found a small, pathetic creature and I fell in love at first sight. I, along with my partner, decided to take you home and care for you until you gained strength and would be ready for adoption. We searched for a name that would symbolize what you had been through and we chose the name Zippo. In my home you met the whole gang made up of dogs, cats, my partner and me. We all welcomed you with love and licks and were sensitive to the confusion and sadness that were a part of you.
Your first few days weren't easy; we gave you your own place and tasty food, but you found it difficult to eat and we had to feed from the palms of our hands. By means of much licking, you finally did manage to get some nourishment and gain strength and slowly you learnt how to eat until you could manage on your own. With the help of many hours of sleep, nourishing food, games, licking and lots of love, you gained strength and we were happy to discover an inquisitive dog who wanted to learn and discover everything.
As a dog trainer and animal assisted therapist, I began to work together with you on discipline and basic education from an early age. We played many games, I exposed you to various stimuli such as noise, dogs, cats, people and especially, children, and for the months that you lived with us, we shared many happy experiences, much jumping and a little destruction, while you grew into a beautiful and energetic dog right before our eyes.
Everyone in the house fell in love with you and we got used to having you around, but then came the time when we had to part from you and find you an adoptive home. When you reached the age of three months, we began to advertise your photo and your story and we waited for the response. Afterwards we gave you to the SPCA so that visitors to the Society could see you and, in the long run, adopt you.
The moment you were put in the shelter, my heart broke a little. As one who is in the Society on a daily basis I see the numerous animals being handed in. Watching a dog or cat put into its enclosure is never a simple matter, and putting you in was even more difficult. I comforted myself by the fact that you immediately integrated with your new friends through your positive energies, I sat with you in the enclosure until you got to know your fellow inmate, and every day I took you out to the garden and for practice exercises so that you wouldn't forget all the things that I had taught you.
Since you got to your enclosure, two of your fellow inmates have left and gone for adoption and you were still there because I wanted to find you the perfect home.
A week ago a charming couple came to the Society and showed interest in you. They looked at you through the bars and you, as is your way, jumped with joy. They asked to take you out for a walk, heard your story, fell in love with you and applied to adopt you. We ascertained that they have the means to meet your needs and were glad to hear that they have another dog who would be a good companion for you. Since you had already been spayed and vaccinated, you could go out into the real world that very day, to your new home. I saw you leaving the Society with your head held high and your tail wagging and I knew that you would be in a safe and pleasant place.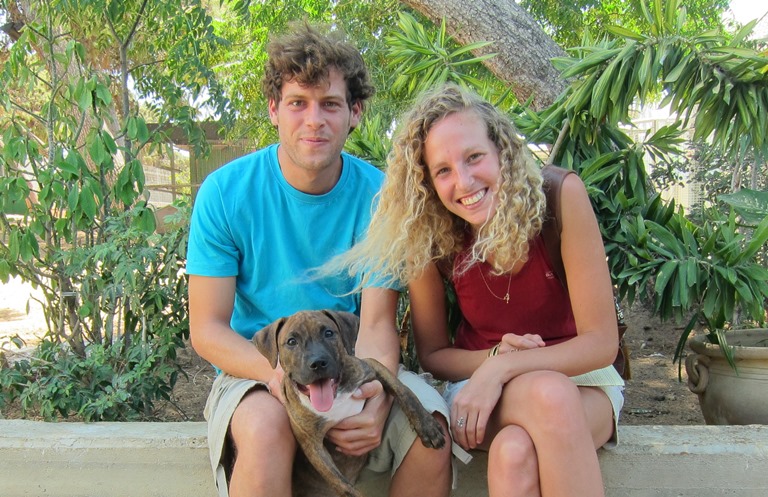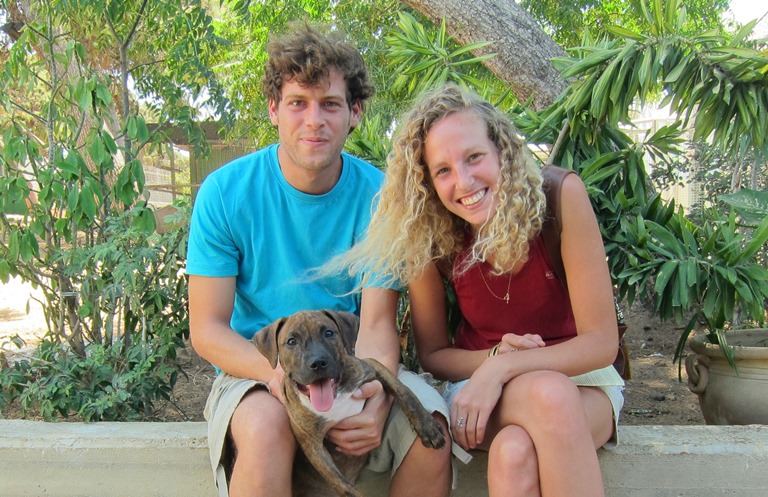 My dear Zippo, on one hand it is hard to part from you and to know that that the start of my day won't be shared with you, but on the other hand I am happy knowing that you are starting a new and better life. I wish you and your new family the best of luck and much joy. You will always be in my heart.
With love,
Reut