A black swan that was injured during its migration to Europe, will wait at the Society until the next migration season
A black swan that seems to have been injured on its migration journey from Africa to Europe lost its group and landed on the shores of Tel Aviv. After it received medical treatment at the Society's clinic, the black swan, which is used to spending its days and nights as part of a couple, has been expecting a new girlfriend who will await, together with him, the next migration season to Africa.
The staff of the Veterinary Department of the Tel Aviv municipality, who were called to the spot where the black swan landed on one of the beaches of Tel Aviv, found it exhausted from the migration journey and with an injured leg. The swan was brought to the Society for Prevention of Cruelty to Animals in Israel, where it received an infusion of liquids and a mixture of special food for fowl, so that it would recover, and its leg was bandaged.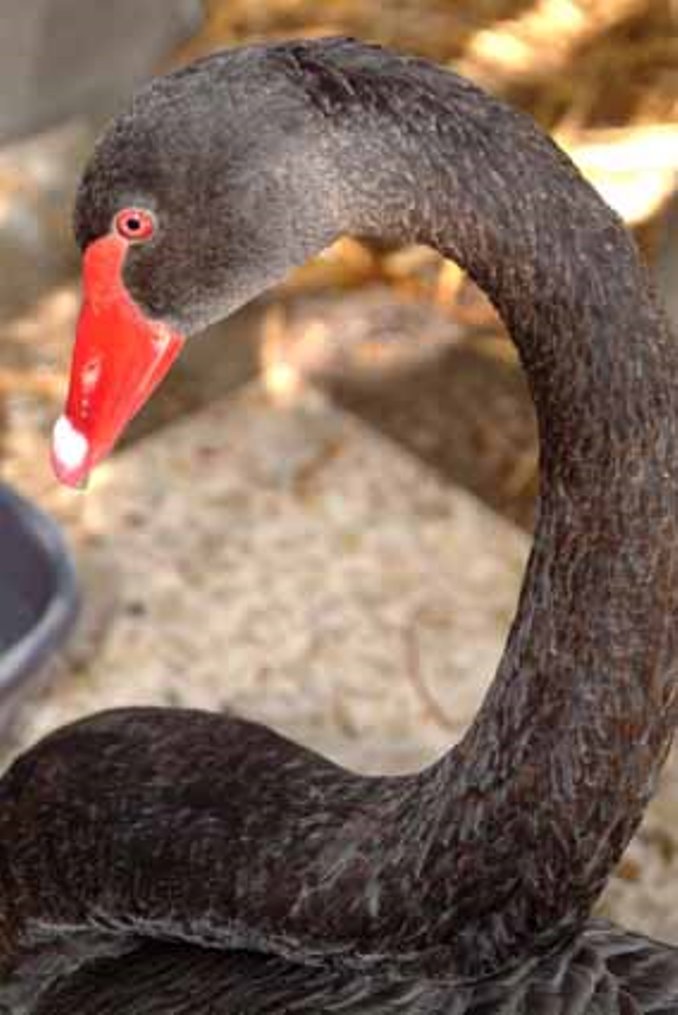 The black swan is a large water bird that nests in Australia and is even considered its national bird. The original of its name of black swan is from its black feathers that give it its unique look among swans, which are generally white. The black swans usually spend their lives as couples, and therefore the staff of the Society is hoping that the black swan will find a good match with a new spouse. In the meantime the swan has joined the mini zoo of the Society and in the next migratory season will be freed with its future spouse in the Hula Valley, where it will join its friends and be again a part of a group.