Following a long rehabilitation process, Alex is looking for a warm and loving home
Three and a half months ago, Alex came here to the Society. She is a mixed-breed German Shepherd bitch who was found tied up and abandoned in the area of Kfar Kassem. Alex's condition was very serious; her neck was cut down to the bone, apparently from being tied in an inappropriate manner, and she was suffering from extreme pain, was underweight and had a problem in her pelvis.
Hagit Levy, an adoption counselor in the Society, took upon herself to take care of Alex, and for long months Alex was the beneficiary of her attention and that of the Society's veterinarians. She was treated daily with ointments and antibiotic medicines, very gradually her wounds healed and Alex gained weight.
Now that the long rehabilitation process has come to an end and only a small scar remains, Alex is ready to find new love in a caring home where she will be raised for the rest of her life. She is still a puppy, about eight months old, full of energy, well nourished, very friendly, healthy and looking forward to having lots of happy experiences that will help her put the suffering of the past behind her.
Please remember – alertness can prevent suffering. To help animals in distress, please notify us of any instance that you come across of abuse or neglect.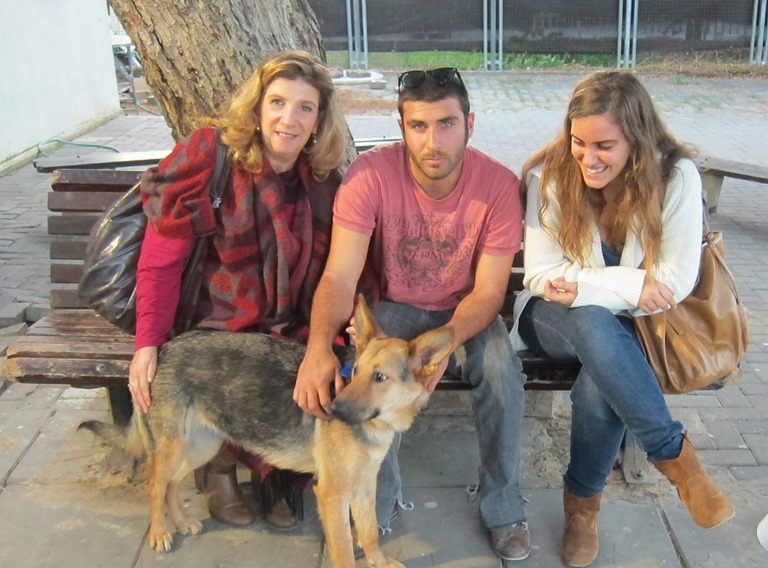 Update: A day after the video was published, Alex was adopted by Tal Levi. We wish all the best to Alex and her family