A cat's life was saved after he was trapped at noon in a locked vehicle
The life of a spotted ginger cat was saved two weeks ago after it was trapped within a vehicle in the burning noon heat. This happened on Kishon Street in the Florentine neighborhood in Tel Aviv, when passersby noticed a cat breathing with difficulty and trying to fight for its life in the hot trap within the vehicle. Those present, who crowded around the vehicle which was a Toyota, called the Society for Prevention of Cruelty to Animals in Israel and at the same time one of them succeeded in breaking into the vehicle without causing damage.
The Society's patrol arrived at the place and took the cat, which had fainted, and brought it to the clinic where the veterinarians saved its life. "The cat came in completely dehydrated and almost unconscious", Dr Ayah Peri, the veterinarian of the Society diagnosed. "He received a transfusion of liquids into a vein immediately and now he is healthy and waiting with anticipation for people to come and adopt him".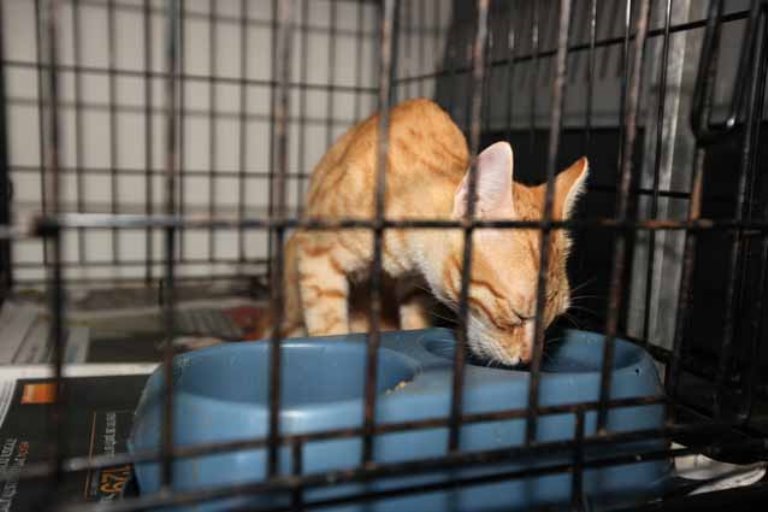 After the rescue the Society's patrol filed a complaint with the police against the owner of the vehicle about neglecting the cat and about a crime according to the law of causing pain to animals. The owner of the vehicle contended in front of the police that the cat was not his and he had no idea how it was found trapped in the vehicle.
We want to praise those present at the site who were aware of the situation of the trapped cat and who telephoned to bring help.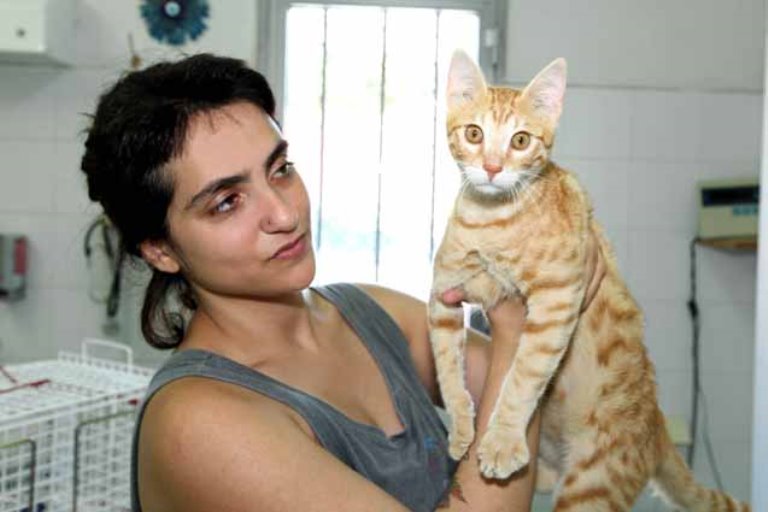 The cat was adopted last week and we wish it and its new family a year of love filled with good moments.